Traceyn Khann, Makeup Artist Educator, VIC
Traceyn's meeting with the Iridis Founders, Peta-Gai and Kelly, was an alignment of the stars. Traceyn (pronounced Tray-seen) is a qualified Beauty Therapist and Makeup Artist, having studied at the Australian National College of Beauty, and was working as a Sales Stylist with TS 14+ in Williamstown. Peta-Gai and Kelly were shopping in the store when they met Traceyn, and the universe drew them together over the love of makeup, styling and fashion. Traceyn had had a business idea similar to the Iridis business model, but life got in the way of execution of it, so it was abundantly clear to all of them that Traceyn was meant to join Iridis. It didn't take long for her to sign on up!
One of Traceyn's favourite things at TS 14+ was outfitting customers to make them feel beautiful on the outside to match their inside. "I especially love helping women stop being critical of themselves. If they look gorgeous, they're less likely to be so critical," Traceyn says with passion. She's expanding on that with her Iridis venture, "I just want to show women to discover themselves through the power of makeup and enhance their existing beauty." She believes that wit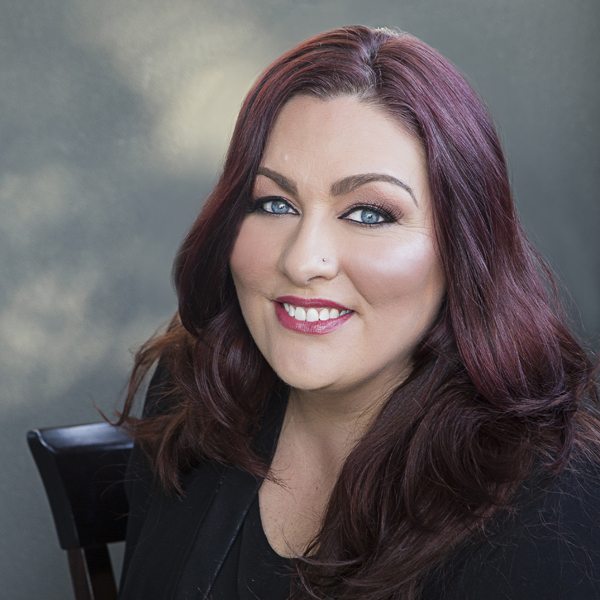 h the right makeup techniques to suit them, and the correct colour palettes, plus the best makeup products, then magic happens. "The whole Iridis ethos of being and seeing ourselves as gorgeous and showing others how to enhance their gorgeousness really resonated with me."
Traceyn was an integral member of the 2016 Iridis Hair & Makeup Team (25 hair and makeup artists making up 40 models for 35 designers over a 4 day event!) at the Melbourne Fashion Festival event, Melbourne Fashion Week Plus. She also worked on the highly successful Hair & Makeup Team for the Adevee Fashion Festival held in 2017.
Traceyn has worked in a number of different roles in the beauty industry, notably as a Beauty Merchandiser for a very large beauty company, and her expertise in makeup merchandising will be put to good use at Iridis. She also runs her own Beauty Business, specialising in anything to do with the face: facial waxing, tinting, and of course, her first love, makeup, including the specialised work involved in advanced remedial makeup, such as covering scarring and port wine birthmarks etc. She also has all the expertise for the usual manicures and pedicures, skin biology, nutrition for advancement of the skin, lash and brow treatments, body massage and treatments and aromatherapy.
Traceyn also is Iridis's resident Lash Lift Expert! This is a new service Tracyen has introduced and we needed to be part of that magic at Iridis. Lash lifts are the new beauty craze, which is all about lifting the lashes up (similiar to the old school "perming" of lashes, but with a major improvement in technology behind it), using a solution to hold them in place, and then tinting the lashes – resulting in amazing looking fuller and longer lashes in under 45 minutes! Your sumptuous lash lift is retained, even after a shower or swimming, that can last 6-8 and even 12 weeks! There's virtually no after-care required! Just wake up and get going with your beautiful lashes.
Much better for your lashes than lash extensions, it can give the 'extensions' look, without the damage that extensions can cause to the lash follicle.
Traceyn's makeup style tends to the 'naturally glam' end of the spectrum, but does love a great smoky eye, especially on herself. Her 20 year old daughter Mariah is her makeup muse, making it easy to have access to gorgeous features to try out her new looks, or create makeup masterpieces on the couch at night.
Traceyn is also a busy mum with three teenage children (she does not look like she is old enough to have such older children – clearly it's the way she looks after her skin and makeup!), and does all the bookwork and operations for her husband's trucking company, Dowler Transport. She is a voracious reader (having read 200 books in the last 6 months alone) and has a thing for hilarious memes. Her mane of luxurious hair would make you think she's a Leo, but is actually a Sagittarius. 😉 Traceyn has a fantastic sense of humour and loves a good natter and wine with friends, when she finally gets some down time from looking after the teenagers and running her popular business.
Find Traceyn on Facebook, Instagram, or contact her through the Iridis Website.
Traceyn is based in Newport, Victoria.
Makeup by Peta-Gai McLaughlin, captured so beautifully, as usual, by the award-winning, Nancy Morrison Photography.