Trish Aitchison, Makeup Artist Educator – W.A.
Trish Aitchison is our fabulous Makeup Artist Educator in Perth, Western Australia. She's had an impressive career in makeup, spanning more than 20 years, and has been trained by some of the most famous makeup brands in the world, including Becca, Kryolan, Revlon, Max Factor, Nutrimetics, Innoxa, Natio, L'Oreal, Almay, Dr LeWinn's Private Formula and now, Iridis Cosmetics! Trish has built a retail makeup career around her beautiful family, and her two lovely children are grown up and moved out of home and now it's time for Trish to shine. A qualified Beautician and Makeup Artist with a Diploma from the Western Australia Institute of Beau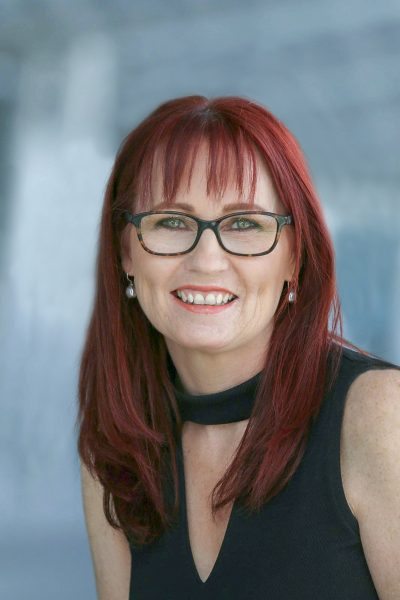 ty Therapy, Trish is one of our most experienced Makeup Artists on the Iridis Team. She's worked in pharmacies, Target and Priceline as a Makeup & Skincare Beauty Adviser, and in those roles, has won many team awards for her outstanding service and skills.
Having worked in retail for over 30 years, Trish was ready to start her own business, doing the thing she loves most – MAKEUP! When she found Iridis, and realised that she could be part of a business that gave her a way to teach makeup at home for her lovely clients, (without the stresses of a retail environment, where she never really got enough time to share her makeup secrets), Trish was excited to head up the Western Australian arm of Iridis.
Peta-Gai met with Trish and her husband Tom, and was impressed with their level of desire to build the Iridis brand in the West.
For the first time, Trish is now devoting time to herself and her passions, building her freelance makeup business with makeup services for weddings, events and special occasions, as well as teaching women the secrets behind beautiful makeup at Iridis Glamtorials®. Trish explains, "The joy I receive when I see my clients look in the mirror at the completed makeup face is indescribable. I love the way makeup can enhance, give confidence and make women feel that much more beautiful. That's why I love wearing makeup myself."
Trish is a super proud Nanny to her gorgeous grandson, Harrison, who steals the heart of everyone he meets with his charming personality. Trish has two dogs and two cats, one of whom, Taddy, was helpfully on hand to assist her in unpacking and organising her Iridis Makeup Kit, just as cats do!
When she's not makin
g over her clients, or having Baby Chinos with Harrison, she loves letting loose with Konga – by The Jungle Body, enjoys coffees out with her husband and friends and marvels at how beautiful the Swan Valley is, where she is lucky enough to live.
You can find Trish on Instagram or contact her through the Iridis Website.