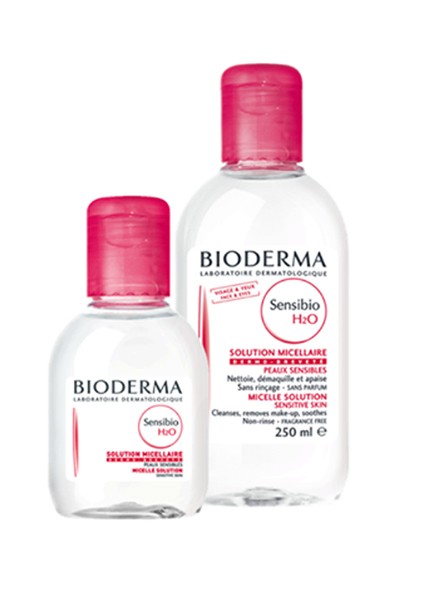 Bioderma Sensibio – Micellar Water Cleanser
Product Description
Bioderma Sensibio H2O Solution Micellaire (Micellar) Cleanser is a very gentle fragrance-free micellaire solution that cleanses impurities and removes make-up while respecting the skin's natural balance. Thanks to the power of its ultra gentle micelles that solubilise in water and capture fatty molecules (for instance dirt, sebum and make-up), Sensibio H2O cleanses and soothes even the most sensitive and intolerant of skin types. A cleanser and toner in one, loved by Makeup Artists everywhere.
Bioderma Sensibio H20 is 3 products in 1! A make-up remover for face and eyes, a soothing toner and a non-rinse cleanser, Bioderma Sensibio H2O guarantees a high cutaneous (skin) and ocular (eyes) tolerance.
Features include:
– Soap-free
– Fragrance-free
– Alcohol-free
– Hypo-allergenic
– Removes all make-up including eye makeup
Bioderma H2O Solution Micellaire Cleanser is suitable for all skin types. One is sold every 7 seconds in the world!
Directions for Use: Soak a cotton pad with Bioderma H2O and simply cleanse your face and eyes. For more stubborn make-up such as waterproof mascara, gently hold the cotton pad to the area before removing it. No rinsing required. Suitable for daily use, or any time it is required.