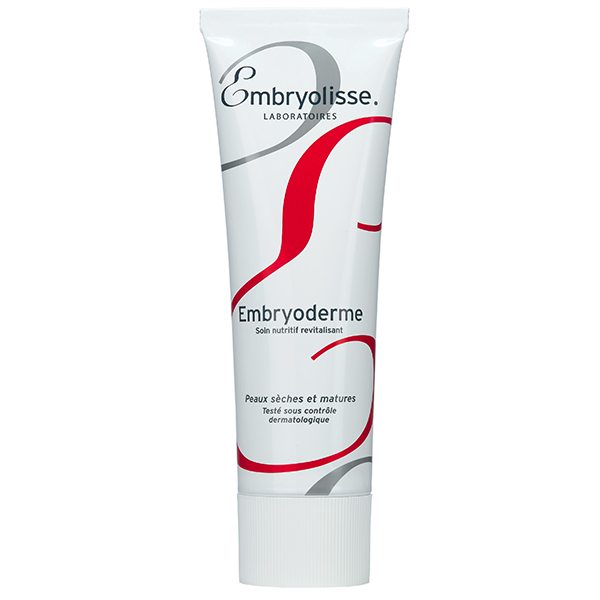 Embryoderme Night Cream
Product Description
Embryoderme, the amazing French Skin Care Product which is the most perfect night cream. Made by Embryolisse for 65 years!
This is a 'Vitamin Moisturiser', rich and revitalising to regenerate the skin, making it appear smooth, supple and well-toned. It repairs skin and can correct problems associated with very dry skin. As well as the wonderful ingredients in the Embryolisse, (Aloe Vera, Beeswax, Soy Proteins, and Shea Butter), it also contains elastin, collagen, Vitamins A, E & F, as well as sweet almond and wheatgerm oils.
Embryoderme reinforces the skin, leaving it bright and toned once more. Its rich texture soothes the skin, leaving it supple, soft and smooth. The perfect night cream, or suited for very dry skin as a day moisturiser.
Use Embryolisse for day, Embryoderme for night.