Kelly Lowe, Founder & Chief Finance & Operations Manager
They say behind every great woman is…well, in this case, it's another great woman. Kelly is Peta-Gai's partner in life, and in business.
Kelly Lowe, Co-Founder and Iridis's Chief Finance & Operations Manager, supervises all of the 'back room' operational Iridis matters (Peta-Gai is very much the 'front room' type operator). Kel's main job is to keep Iridis Cosmetics running smoothly: she manages the Iridis product supply and manufacturers, ensures all Iridis business systems are implemented and operational, manages the website and CRM systems, and most importantly, is the keeper of the highly mysterious, almost mystic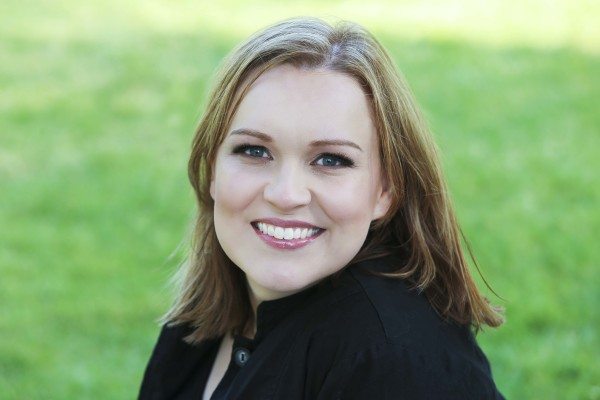 al, excel spreadsheets that are the core of the Iridis structure.
She has an highly unusual mix of skills which range from pure business and finance analytics, yet can create new product names like a professional marketer. She'll conduct market analysis and draw conclusions and yet, has great photoshopping and design skills. It is the mix of these unusual, yet related skills and experience that form the bedrock of Iridis.
Kelly has an extensive background in the financial industry, holding both a Bachelor's Degree in Economics and a Post-Graduate Degree in Applied Finance & Investments since 1999. In her day job, she manages a $5 Billion Dollar Investment Portfolio in the cash and fixed interest sector for a major Industry Superannuation Fund and in her night/weekend job with Iridis, she spends her time doing all the above, talking spreadsheets with Peta-Gai and generally grounding some of the more wild Iridis visions Peta-Gai comes up with. Thankfully for everyone, Kelly relishes analysing spreadsheets, is brilliant with all things numeric, systems and operations, and adores building a company with Peta-Gai, even if it does mean a 7 day a week job currently.
Until she met Peta-Gai, Kelly didn't have much know-how or confidence in the realm of makeup, reserving it for special occasions and applying it the same way she had as a teenager (there's photos; it's not the most flattering look). After meeting Peta-Gai circa 2004, and being one of her first "makeovers", Kelly hasn't looked back, and has since embraced her most gorgeous self. (As you can see, in her head shot!) Although she doesn't usually look that glam every day, Kel has mastered the art of the '10 Minute Work Face' that Peta-Gai teaches so well. You'll also find her on the Iridis social media pages, with her reluctant "before and after" photos – isn't she lucky to have her own personal Makeup Artist on hand to get her extra gorgeous for special events?
And having worked in the funds management industry since 1999, Kelly is thoroughly enjoying the opportunity to apply the expertise she has gained from her finance career to Iridis, which is a more personal, fun and creative endeavour. She also famously came up with the name 'Iridis', using her extensive research skills looking for the meaning of 'rainbow' in other languages.
Kelly also has an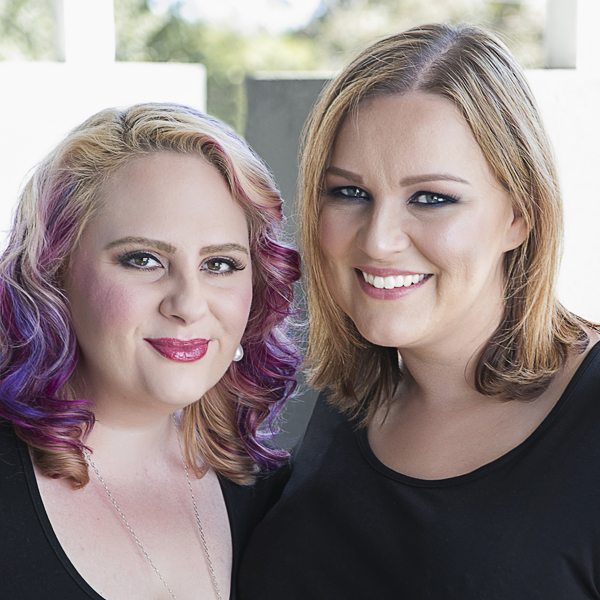 exceptional (yet mostly hidden) talent as a Soprano Opera Singer, and is a pretty great pianist. She nearly made the pursuit of music her career, however, took the 'sensible' approach to a 'sensible' career – which isn't exactly something she regrets, but does enjoy having a more creative work. Her voice sends shivers down your spine and she's often called upon to sing for the Iridis team at team gatherings. Kel also has a strong sense of playfulness and the absurd about her, which will come in handy later next year when Peta-Gai and her embark upon motherhood.
Hair & Makeup by Peta-Gai McLaughlin (of course! – who else would make up Kelly's face, except her own personal Makeup Artist?). Photo by Nancy Morrison Photography.