GLAMTORIALS®
Our in-person Iridis Glamtorials® are group Skincare & Makeup Lessons, lead by qualified Makeup Artist Educators, where we teach you how to do your own makeup on your own gorgeous face, using our premium makeup and brushes, and we also teach you how to view yourself in a much more positive light.
Attend one our scheduled Glamtorials® at Iridis HQ, Head Office in Yarraville.
You can also gather a minimum of 5 of your friends, (and a maximum of 10), at your home or workplace, and we bring everything we need to teach you all the Makeup Artist secrets to professional, gorgeous and easy makeup. All for $169 per person!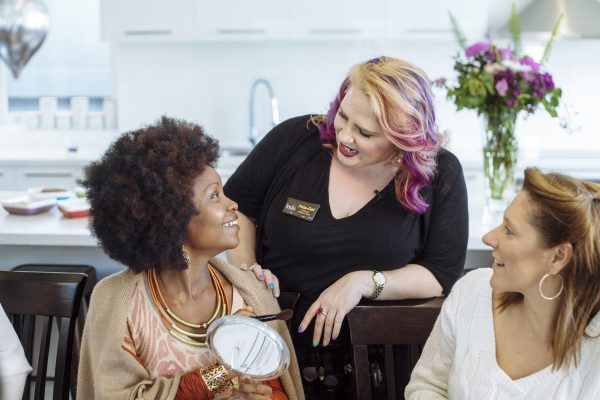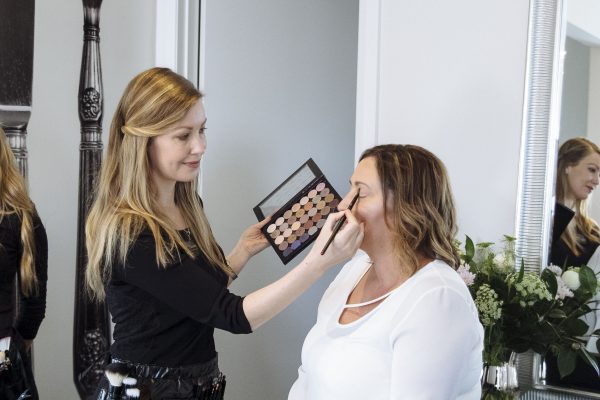 Get the girls together, have some much-needed self care "me" time,
AND learn how to apply your makeup like a pro Makeup Artist!
At our Glamtorials®, the Makeup Artist Educator starts off by personally colour matching each guest and discussing their makeup needs. They then set up the Iridis brushes, makeup and teaching tools, and away we go to creating beautiful faces of makeup – which you apply to yourself, with our expert guidance, step-by-step photographs and savvy handouts that make it easy to learn.
Attend our scheduled Glamtorials®in our Makeup Studio in Yarraville, or host a private Glamtorial® with your friends, gathering at least 5 friends to join you. (Minimum of 6 gals). It's that simple! CLICK HERE TO BOOK TODAY!
Iridis Makeup Artist Educators see the beauty in everyone – we have our 'beauty eye' switched on all day long, and we teach you how to remember you're beautiful. We also teach you how to use our amazing products, so you can present to the world in the way you feel most comfortable – whether you like the 'natural look' or 'naturally glam look' or the 'full blown fabulous' – and anything and everything in between.
Iridis is an Australian-owned, cruelty-free and not tested on animals makeup range, which is manufactured where all the best makeup is made – Canada and the United States.
Our Glamtorial® Makeup Menu, $169, 4-5 hour sessions
Need a general Makeup Refresher?

In our most popular Glamtorial, you will learn:
How to createflawless, natural and long-lasting foundation;
Our easy, 3-colour eyeshadow look;
How to choose the right colours for your face;
Lots of professional makeup tips for extra gorgeousness!
The perfect eyeshadow application can be yours!
Learn how to enhance your eyes with colour and shadow placement;
Choose colours which complement your eye colour;
Learn how to use more than the one or two eyeshadows you're probably already comfortable with!
Not sure what makeup you should be doing to suit you now? Learn how to be Glam at any age!
Learn the six secrets to more youthful makeup;
Practise the tips to opening up your eyes, dealing with lines and wrinkles, and choosing the right colours for you;
Create a polished and elegant look.
Can't seem to create a smoky eye without looking bruised?
Learn the secrets makeup artists use to smoke out the eye;
Discover the best colours to use to create a sexy smoulder;
Blend like a pro to have a seamless smoky look.
Seen the contouring trend, but worried you'll look like a zebra? We will teach you the way to shape your face with makeup.
Minimise a double chin, make your face look thinner, pop your cheekbones and make your nose look smaller – all with the correct contouring techniques;
Create a dewy and pretty highlight on your cheekbones, mastering the 'strobing' technique for a youthful and celebrity-looking glow.
Winged Eyeliner is everywhere! Want to learn how to create the perfect flick?
Practise creating even wings and a perfect line using four simple steps;
Learn which type of wing will suit your eye shape and how to apply it, and rock the 'vintage' look.
Love the idea of False Lashes, but just can't get them on properly?
Learn the simple 3-step process to lash placement that Makeup Artists use to ensure Lash-tacular™ results, every time;
Marvel at the easy prep-steps the pros take to preparing lashes for adhesion;
Bat your gorgeous eyes and feel like the goddess you are.
*This Glamtorial™ has a price of $179 to cover the cost of the lashes, liquid liner and glue, which you can keep and reuse.