Over 40s, 50s, 60s & beyond Makeup Workshop
💄 GLAMTORIAL MAKEUP WORKSHOP at Iridis Cosmetics HQ in Yarraville – "Gorgeousness for your 40s, 50s, 60s and Beyond". (Perfect for those who are in a makeup slump, need some inspiration and guidance!)
Are you doing the same Makeup you did in your 20s or 30s? 😳 (hint: you shouldn't be!) Do you know how to switch to products which will make you look fresher, more youthful and glowy? 😌 Do you know how to tweak your makeup routine to enhance your gorgeousness? 😘
Iridis knows which products will take years off your gorgeous face, and just how to apply them to look amazing. Join us at this workshop and Learn:
🔸 Whether your Makeup colours are flattering you, making you look younger, or are they ageing you unnecessarily?
🔸 the tricks to flawless skin when you're in your 40s, 50s, 60s and beyond
🔸 the secrets makeup artists use to enhance your features, especially when you have "hooded eyes"
➡️ eye shadow illusions to make your eyes look bigger and more expressive
➡️ using techniques of highlighting to emphasize cheekbones
➡️ understanding which colors suit you and why
🔸 how to choose lip, cheek and eye colors that bring out your best features
🔸 which products which will make you look younger, (if that's your goal!) and which just age you
🔸 how to navigate your makeup bag to best suit your beautiful face
🔸 Iridis self-love tricks, so you'll feel more positive about your appearance, learn to see the beauty in your face, feel more confident in yourself and feel better about how you present to the world!
🍾 Glass of bubbly, nibbles included
🛍 Lucky Door Prize valued at $150
👩🏼‍🎨 5 Hour, hands-on Lesson focusing on a quick, fresh, glowy and anti-ageing look for day (and how to turn it into a smokin' night time look in 10 minutes!). Finally get that expert advice you've been searching for for years.
🌟 $169 for 5hours of Iridis Makeup Magic!
👩🏻 👩🏼Bring a friend and you both get two entries into the Lucky Door Prize!
Book now to secure your place! $169 for the five hour lesson, glass of bubbly or wine, custom grazing box, and an entry into the lucky door prize, valued at $150!
Please note your tickets are non-refundable for these workshops, as we have minimum numbers to meet to ensure the workshop proceeds. You are able to reschedule your ticket once in the case of illness or other issue.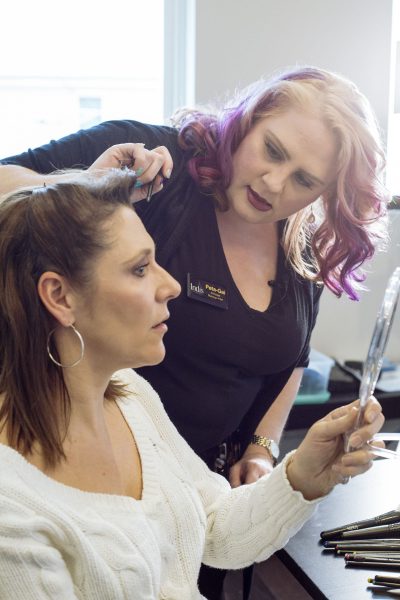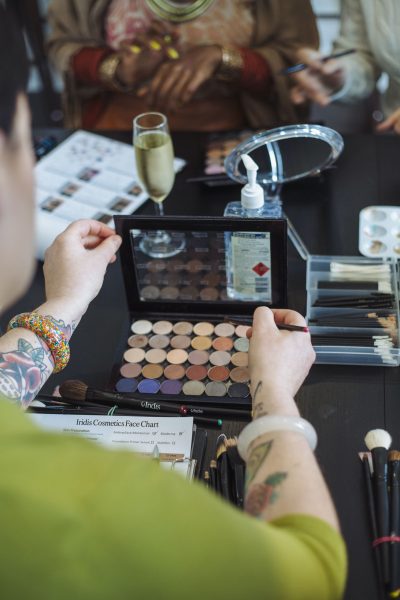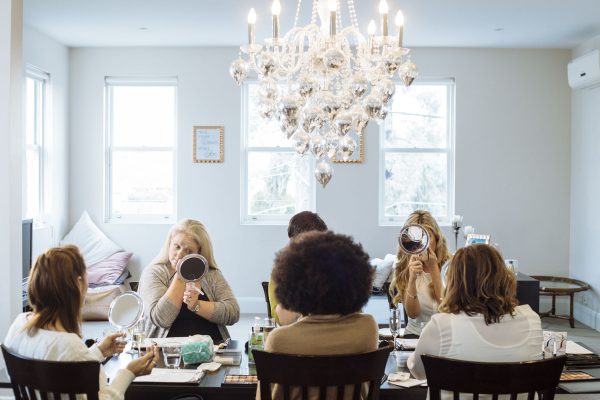 About Peta-Gai, your Makeup Artist Educator & Founder of Iridis Cosmetics
Workshops at Iridis HQ in Yarraville are mainly run by Peta-Gai, Iridis Founder. Peta-Gai is passionate and extremely knowledgable when it comes to makeup, and is patient, kind and understanding as a teacher. She is a vibrant, motivating and energetic presenter, who will not only teach you how to apply your own makeup, but will also show you how to find the thing that makes you most gorgeous, and demonstrate why it's important to focus on all the things that make you beautiful (even if you can't see those things – she will!) You'll be applying makeup to your own face, following along with the demo we do on the model, and by watching our step by step photos and reviewing your Glamtorial worksheets and handouts. There's lots of time for questions. And if you need makeup top ups, you are also eligible to buy the Iridis Glamtorial Makeup Packs which are discounted and are not available online.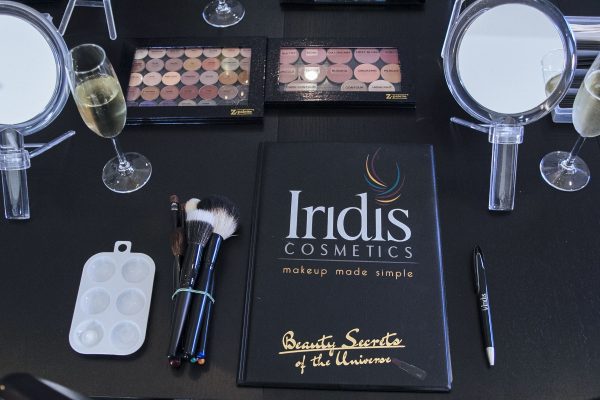 There are currently no upcoming Events