Smoky Eye Goddess & False Lash Flutter Workshop
Have you always wanted to learn how to create a sultry, sexy, smoky eye (without looking like you've got a black eye?!) Learn with Iridis.
Smoky Eyes…the thing us Makeup Artists get asked to create on clients THE MOST. It's also the one makeup technique that can go horribly wrong if it's done incorrectly. We've all seen those photos – fall out under the eye that makes you look like you've got a black eye, or the smooshed smokiness that looks more scary than sexy. We'll teach you how to avoid all of this and look fabulously gorgeous at our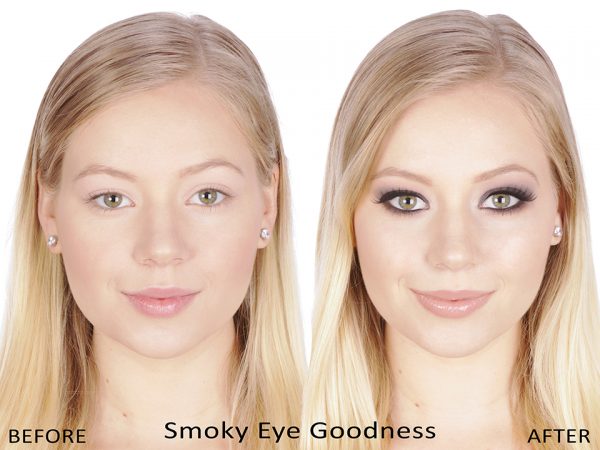 Smoky Eye Goddess Workshop at our Iridis Makeup Studio in Yarraville!
Enjoy a class of bubbly, wine, or soft drink on arrival, and a catered grazing box and sweets to keep your sustenance up! AND everyoe goes into the draw to win a lucky door prize of $150, and if you bring a friend, you both get two entries into the door prize!
💄 GLAMTORIAL SMOKY EYE MAKEUP WORKSHOP at Iridis HQ in Yarraville – "Master the most-requested makeup look – Sultry, Sexy Smoky Eyes", complete with an added bonus of learning how to apply your own FASLE LASHES!
Learn:
🔸 how to apply a smoky and perfectly blended eyeshadow look to suit your eye shape and colour
🔸 the secrets to a perfect smoky eye every time
🔸 the application secrets makeup artists use to make your eyes pop with smoky goodness
🔸 how to achieve a flawless base *after* you create your smoky masterpiece
🔸 how to apply false lashes in 5 easy steps
🔸 take home your own set of Iridis false lashes, Iridis tweezers and Iridis Luxe Liner Pen valued at $65 (the Iridis 'False Lash pack')
🔸 Iridis self-love tricks, so you'll feel more positive about your appearance, so you can take on the world!
🍾 Glass of bubbly, grazing box and sweets included
🛍 Lucky Door Prize valued at $150
👩🏼‍🎨 5 Hour, hands-on Lesson focusing on a sexy, smoky eye and how to achieve a flawless base.
🎯 Finally get that expert advice you've been trying to find for years to have you looking and feeling your most gorgeous.
🌟 $199 per person
👩🏻 👩🏼 Bring a friend and you both get two entries into the Lucky Door Prize!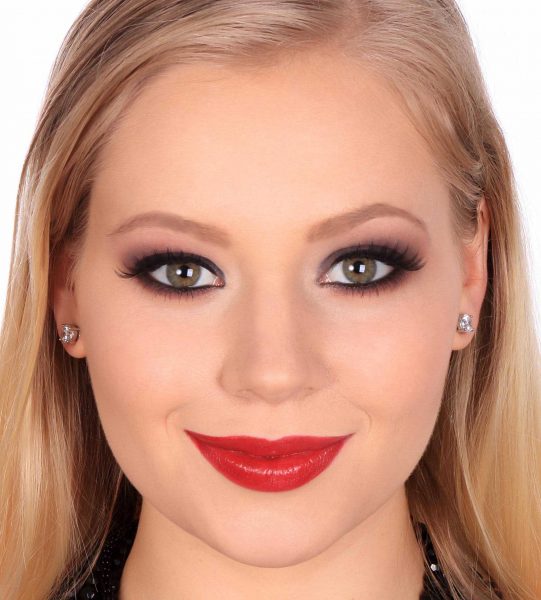 This is the ultimate go-to night time look to suit any special occasion, and we can teach you to create the best Smoky Eyes of your life!
Book now to secure your place! $199 for the five hour lesson, glass of bubbly or wine, catered grazing box, sweets, and Iridis False Lash pack, anddddd an entry into the lucky door prize, valued at $150!
Please note your tickets are non-refundable for these workshops, as we have minimum numbers to meet to ensure the workshop proceeds. You are able to reschedule your ticket once in the case of illness or other issue.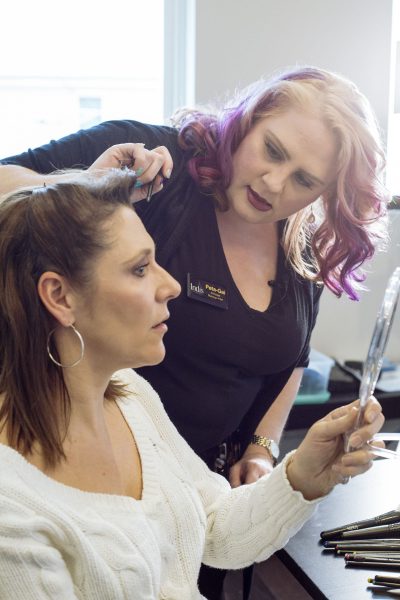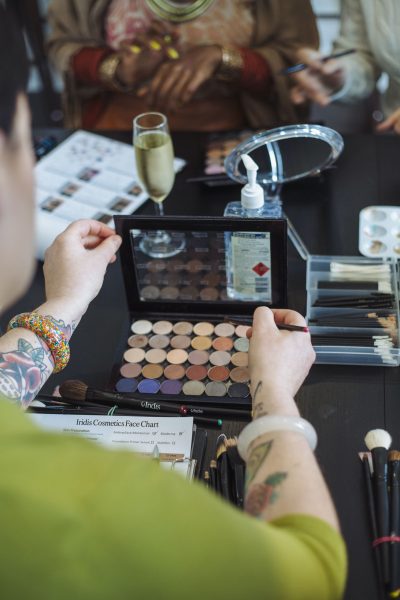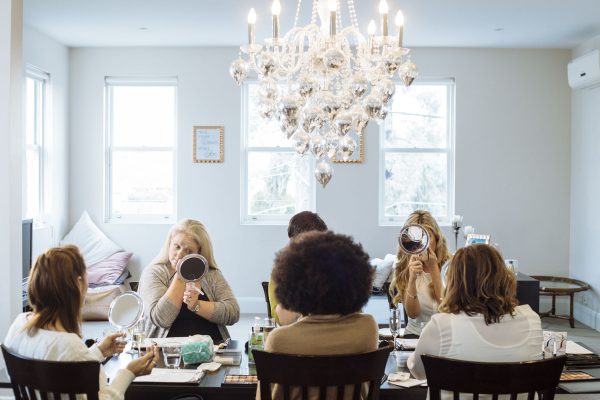 About Peta-Gai, your Makeup Artist Educator & Founder of Iridis Cosmetics
Workshops at Iridis HQ in Yarraville are mainly run by Peta-Gai, Iridis Founder. Peta-Gai is passionate and extremely knowledgable when it comes to makeup, and is patient, kind and understanding as a teacher. She is a vibrant, motivating and energetic presenter, who will not only teach you how to apply your own makeup, but will also show you how to find the thing that makes you most gorgeous, and demonstrate why it's important to focus on all the things that make you beautiful (even if you can't see those things – she will!) You'll be applying makeup to your own face, following along with the demo we do on the model, and by watching our step by step photos and reviewing your Glamtorial worksheets and handouts. There's lots of time for questions. And if you need makeup top ups, you are also eligible to buy the Iridis Glamtorial Makeup Packs which are discounted and are not available online.