Are YOU one of the 80% of women wearing the wrong colour foundation?
Posted by Peta-Gai | no comments
You know that remarkable statistic that says that between 80-90% of women are wearing the wrong bra size? The same goes for Foundation! The thing is, like a bunch of us who had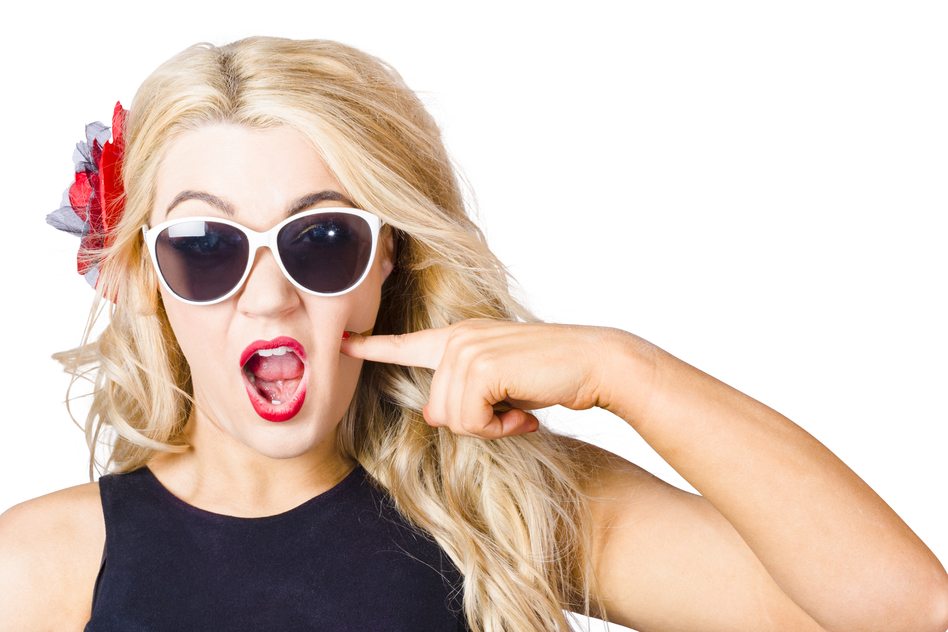 no idea our boobs weren't getting the support they deserved, I've found, that most of my clients weren't even aware  they had the wrong colour foundation on their gorgeous face!
If you feel like this might be you – never fear, I can help you.
Just think about how many times you've run into a store, come across a make-up counter and thrown a few colours on the back of your hand, thought 'this one will do', thrust the bottle at the counter girl, along with your credit card and ran out the door? Chances are you've done this the last time you bought foundation, or you've committed another big make-up sin and re-bought the same brand and shade you've been using for 10, or even 5, years!
To help you get crystal clear on the best way to choose a foundation that is right for your skin, I've prepared these Iridis Makeup Artist Secrets to perfect foundation matching that you can read right now to ensure you always get the best foundation for your skin.
Something to note before we dive in…
You must discover the UNDERTONE to your skin. This is either warm or cool, or confusingly, you may also be a neutral (neither cool, nor warm, or, a bit of both). As a vast generalisation (there's science to this skin undertone thing, actually!) warm skin undertones generally have more of a yellow or olive base, and cool skin undertones have more of a pink base. If you are a "neutral" undertone, then you're a bit more beige based.
If you get confused, think that the sun is warm (yellow, orange etc), and winter is cool (blue, pink tones). (You can also have peach undertones, olive undertones, red or violet – but let's keep it simple for now.) Take a look at our first three shades of our new Iridescence Foundation Colours to give you an idea of what I'm talking about.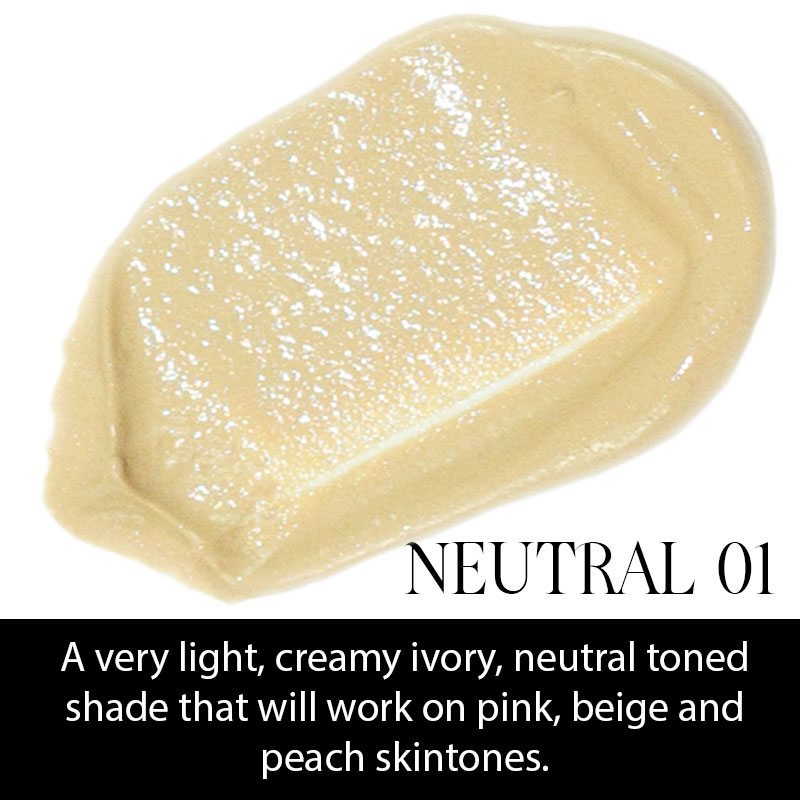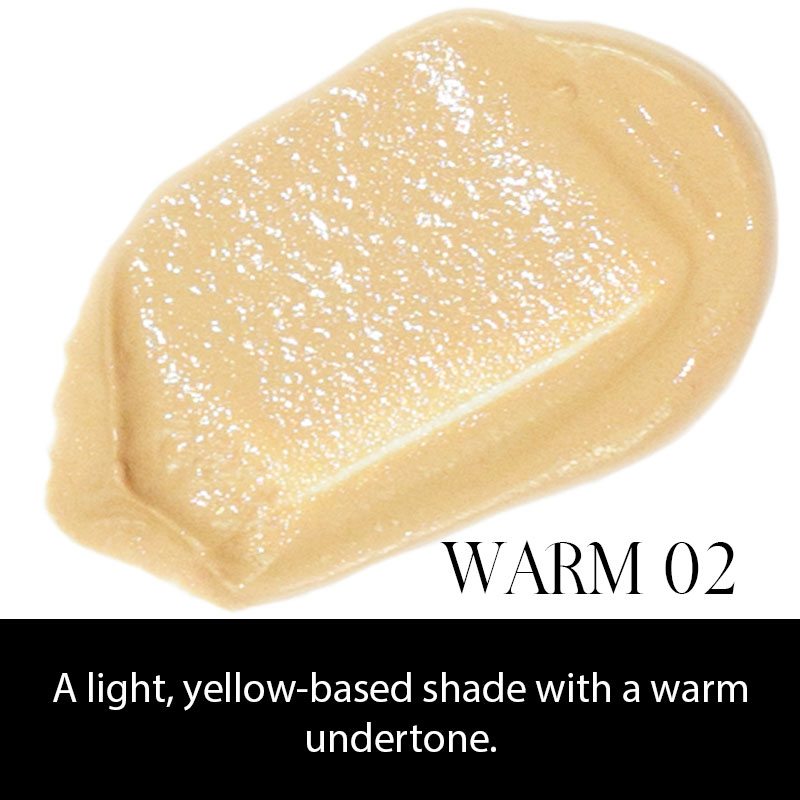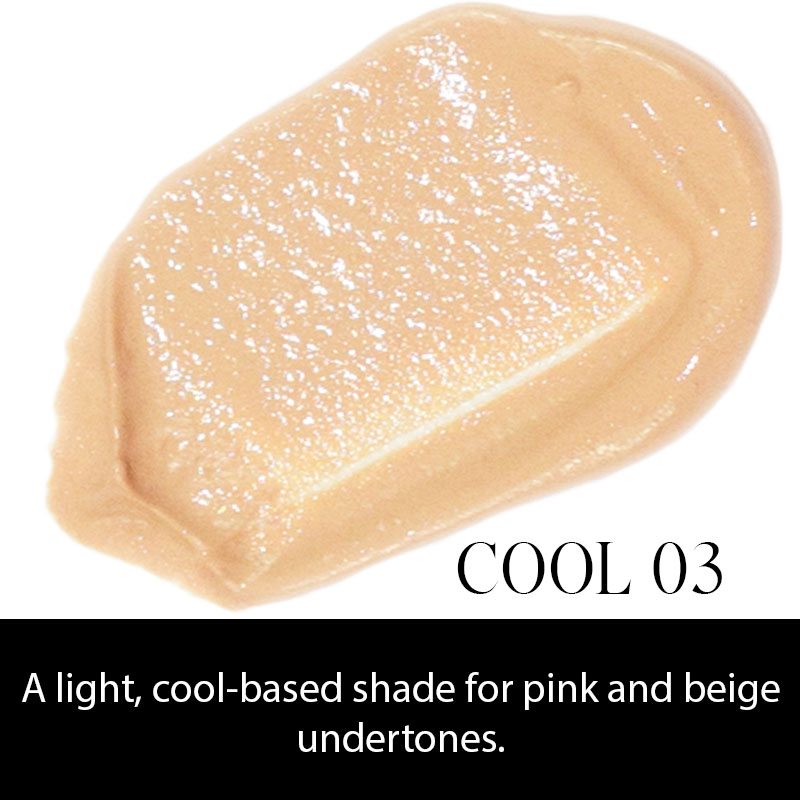 Confusingly, many foundations don't even identify "cool" and "warm" in their colour names – which is the REAL reason so many women are getting around with the wrong colour foundation. How can you tell if "Sandy Gold" is warm or cool?!
Obviously, the best way to definitively identify your skin's undertone is to get colour matched by one of our awesome Makeup Artist Educators at one of our informative Glamtorials™ , but if that's not immediately possible, you need a few cheats to ensure you have the right foundation for your skin tone.
So let's learn right now, The Three Iridis Makeup Artist Secrets to perfect foundation matching:
1. When testing foundation colour, test to your chest – not your hand, wrist, nose or anywhere else – it's your CHEST that matters (oh we're back to boobs, there you go, lol). You don't want to be wearing a foundation that is a different colour to your chest or neck or you'll look like you're wearing mask on your face. When people look at you, you want it to be a smooth colour match alllll the way down. Double check the colour to your jawline, then triple check to your cheek.

2. If the foundation colour blends seamlessly with your skin on your chest/jawline/cheek, then you're onto a winner! If you can see the colour, then it's not the right colour.
3. Always check your colour matching in natural light – fluorescent lights in shops will influence colour matching every time – you HAVE to see it on in natural light to know if the colour is correct. So walk outside and check in a mirror or compact, then come back in to make your purchase decision.
There you have it, The Three Iridis Makeup Artist Secrets to perfect foundation matching. I hope this helps you with your next foundation purchase!
So now it's time to ensure you're NOT in the 80% of women wearing the wrong bra size – so go and get fitted for a bra so your boobs thank you, THEN it's your face's turn – book in for one of our FREE Iridis Glamtorials™, or a 1-on-1 consultation with us, so one of our expert Makeup Artist Educators can tell you what your undertone is, and match you perfectly with the right coloured foundation so you can let your inner beauty shine and be confident that your skin is glowing.
Have a read of our Ultimate Foundation Chart below which outlines our range of Foundations, their colours and their finishes – this also may give you some guidance on your correct colour foundation!
If this article has helped, share a comment below and tell us your biggest make-up mistakes (c'mon we've all made them)!
Peta-Gai McLaughlin, Iridis Founder & Principal Hair & Makeup Artist