Holiday Makeup Tips & Hints – How to look amazing all day and night!
Posted by Peta-Gai | no comments
This holiday season, it's easy to do your own makeup and look the part for Christmas and New Year glamour. Iridis Makeup Maven Peta-Gai shares the six key products that you need to ensure your makeup lasts the distance, looks amazing in person and in photographs, and will highlight your best features.

First up, FOUNDATION PRIMER. Primer is the secret weapon in a Professional Makeup Artist's kit. Pick one that is gel based, which sits on top of the skin (not soaks in like a cream-based one) and it acts as a barrier between the skin and the foundation. A good one will fill in fine lines, wrinkles and blemishes, and creates a perfect surface over which foundation will sit, making it last all day and night, and look perfectly smooth.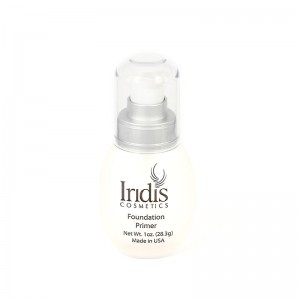 The second key product for a flawless face – an awesome FOUNDATION. Whether you like a BB Cream, Powder finish or a Liquid Foundation, matching your colour correctly and getting one which doesn't look like cake-face is your biggest priority. Find out if you're a cool or warm undertone (click here to read a handy FAQ on the topic), and test foundation to your chest first, not your face. If you can't see it once it's applied, and it blends in perfectly, you have the right colour. Double check by testing on your jawline, forehead and nose to ensure it blends in perfectly with your skin. And don't apply too much (a primer helps with that) and set it lightly with powder. No cake face! And no looking like an oompa loompa by picking a shade too dark!
Another product that Peta-Gai swears by is an EYE PRIMER. This product will make your eye shadow stay on all day, not crease or wear off, and will show the true colour of the eyeshadow. A cream based pot of eyeshadow primer will keep the gorgeous look you've created on your eyes all day and night. Also awesome for busy corporate women or business owners who don't have time for touch ups – a great Eye Primer will keep your eyes looking fresh and pretty, no need to "fix" your eye makeup at lunchtime, or at the end of the workday before heading to an after-hours events.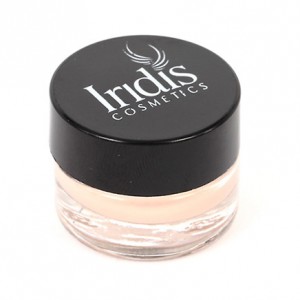 Fourthly – LASHES – they're every where these days. Skip the lash extensions (they damage your natural lashes and aren't friendly to eyes), and apply a few coats of an awesome mascara – try a Lash Primer if you have short or fine lashes. If you're feeling confident, apply a pair of False Lashes to really POP your pretty eyes. Remember – do all your eye makeup first, then curl your natural lashes, then apply mascara and lastly the false lashes – it totally opens up your eyes and makes your lashes look longer!
BLUSHER is Peta-Gai's fifth tip for great makeup – a subtle pop of colour to the cheeks really adds warmth and healthy glow to the skin, and makes sure you don't look washed out in photos. A soft coral pink like Sultry from the Iridis range is a perfect colour for most skin tones.
Lastly, the LIPS – no look is complete without a bit of lip action. Whether you like a subtle lip glossy look, or a big red pout, play with colours that suit – but never skip the lips for a holiday look.
If you've done big smoky eyes, then keep the lip neutral so it doesn't compete with your main feature. But then again, rules are meant to be broken, and a killer smoky eye looks AMAZING with a big red lip – be true to yourself and your fashion look. If you want "big eyes" and "big lips", then do both! Peta-Gai does!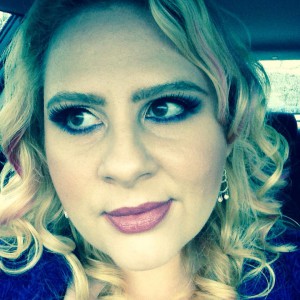 (Peta-Gai with her big eyes and statement lip…rules are meant to be broken!)
Keep your holiday season look simple with these key 6 products and you'll have a fabulous look to enhance your beauty, which will last alllllll day and night.
Smoky Eye Image above – the lovely Lorin Kauffield, makeup by Peta-Gai McLaughlin, photography by Darrell Caruana, Glimmarpics Photography.