Iridis Partners
Nancy Morrison of Morrison Photography is Iridis' preferred photography partner because her photos are amazing and she is a total darling to boot. She is an award winning photographer, with over 20 years experience. She is known for her beautiful portraiture in corporate and commercial work, including outstanding personal branding headshots, as well as family and pregnancy photo shoots. Nancy's warmth and authenticity makes her the perfect photographer for Iridis, as Peta-Gai and Nancy are two peas in a pod, and create photographic magic when working as a team. Nancy captures the heart, soul and essence of her clients in her amazing images.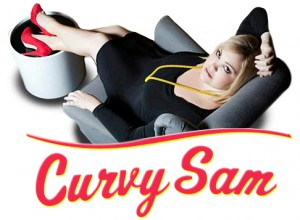 Iridis Cosmetics has engaged Samantha Morris, AKA, "Curvy Sam" as an Iridis Ambassador. Sam is a plus size model who is represented by BMG Models, a premiere plus size model agency. Sam is an influential blogger in the fashion, beauty, travel and wellbeing space, and is a proud positive body image ambassador, no matter what your size or shape.
Iridis is proud to have Sam as an Iridis Ambassador, as her messages of positive self esteem, feeling amazing about yourself no matter what size you are, and looking utterly gorgeous *just as you are* are the key messages of how Iridis feels about makeup.
Sam has a strong social media presence, with her blog posts, Instagram and Facebook followers in the tens of thousands. She is known for her positive "Monday Motivations" on Instagram, where she famously wears Iridis lipsticks to go with her motivational messages! (Photo by Suzanne Symon Photography)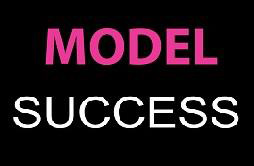 Iridis Cosmetics sponsors, supports and collaborates with Model Success, a training and mentoring organisation for models, makeup artists, photographers and designers working in the fashion (and related) industries.
Joanna Sherwell, founder and operator of Model Success, is an inspiring woman, who has an innate ability to encourage, support and bolster her clients. Her clients benefit from Joanna's generosity and expertise, as she arms them with the tools and techniques needed to achieve their aspirations and build their creative careers. With qualifications and skills in the fields of behavioural science, education and psychology, Joanna has vast experience in helping creative people reach their potential.
As a successful runway and fashion model, Joanna is also aware of the prevalent issues affecting those in the creative industries. She has developed and presented outstanding programs for schools and community groups on important topics such as, health, self-esteem, personal presentation, body image, and goal-setting and achievement.
Iridis Cosmetics and Model Success are collaborating to create confidence-boosting programs for girls and women of every age. These programs aim to foster self-esteem by developing crucial life skills, enhancing personal presentation skills and knowledge, and encouraging participants to attain their dreams.