Corporate & Personal Branding Photo Shoots
Corporate Photo Shoots & Personal Branding Headshots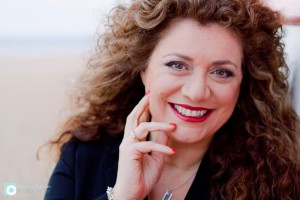 Do you want to look professional, polished and self-confident in your corporate headshots? Do you need help with your Personal Branding? Is your firm or workplace needing a little 'joozing' for their annual photos?  Whatever the need for you to look professional, polished and chic in photos for your workplace or business, Iridis Cosmetics can create the perfect look to enhance your features, and ensure that you look as professional and self-confident as you are.
From Peta-Gai: "As a former lawyer who worked in the corporate world for 17 years, I know how to present a professional image. You'll be poised for greatness (possibly even a promotion!) and looking totally gorgeous to boot. I'll show you how to hold your head high and put your best face forward."
Prices are negotiable, depending upon number of clients, location, and event. Contact Iridis for more information.
Model: Dhea Bartlett, of Send Out Cards, wearing Iridis Lipstick in Seriously. Makeup by Peta-Gai McLaughlin, Photography by Suzanne Symon Photography.