Tailored Refresher Courses for Makeup Artists
Sometimes we all need a little injection of creativity, or an opportunity to refresh our skills, learn some new techniques, or just receive an honest critique of our work and how it can be improved.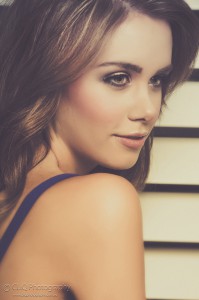 Peta-Gai has worked with many Makeup Artists to refresh or enhance their skills, improve their techniques and increase their confidence. A one-on-one Tailored Refresher Course would suit any Makeup Artists who:
Hasn't picked up brushes for a while and wants to ensure they're on track with their techniques
Desires a one-off course in a particular application technique, or seeks guidance for advanced application techniques
Would like an honest appraisal of their makeup portfolio and how it presents to their clients
Would like an audit of their makeup kit, tools and brushes
Needs help with their business processes, for example, how to build a database and maintain client relationships, how to keep business records, and otherwise ensure their business runs efficiently
These one-on-one Tailored Refresher Courses for Makeup Artists can cover any aspect of makeup application and makeup business practices. As such, these courses are created after a consultation with the Makeup Artist, and will be priced accordingly. Contact Peta-Gai for more information.
Model: Esma Voloder, wearing Iridis Matte Eyeshadow Shades (Kitty, Backdrop) and Maid Marian Lash-tacular® False Lashes, Makeup by Peta-Gai McLaughlin, Photography by Sunny Lim, of CliQ  Photography.