Model Photo Shoots
Model Portfolio Building & Photo Shoots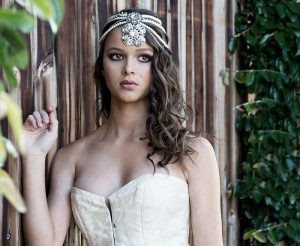 From Peta-Gai, Iridis Makeup Guru: "I love assisting models who want to create stunning visuals for their portfolios. As Head Makeup Artist at Model Success (a model mentoring company), I work with models on a regular basis to create makeup looks to further their portfolios and make them look gorgeous! Anything your heart desires – from natural to glamorous, to colourful, creative, conceptual and stylised – basically anything and everything you can dream up, I can assist with the makeup."
Prices negotiable, depending upon studio or location. Simple hair styling for photoshoots, clothes and accessories styling and model direction, also available.
Iridis has connections with many talented Photographers, including Glimmarpics Photography, many of whom will negotiate a combined makeup and photography deal. Contact Iridis for more information.
Model Makeup Lessons
Don't you dread a photo shoot when the photographer hasn't organised a Makeup Artist and you have to do your makeup yourself? Book or attend an Iridis Cosmetics Model Makeup Lesson, where you will learn the tricks of the trade and how to create exceptional looks that compliment your features – and last.
You will learn:
What high definition makeup is – and why it's important for photo shoots
How to apply makeup to suit your eye and face shape, and to enhance your beauty – one size does not fit all – learn the tricks so you look fantastic
How to highlight and contour, to show off your cheekbones, bone structure and gorgeous features
What makeup sins you should avoid if your shots are likely to be turned into B&W
How to create a smoky eye look without looking like you've been punched in the eye
Insider tips on applying false lashes to make sure they stay put
What colours will showcase your beautiful eyes and lips – and how to apply them without looking clownish
How to change your makeup between shots to get a different look
How to keep your makeup on and looking fresh
How to communicate with the photographer to ensure you're shot from your best angle, so you get what YOU want out of the shoot (even if it is TFP) and get photos you'll love
From Peta-Gai: "As Head Makeup Artist at Model Success (a model mentoring company), I work with models on a regular basis to create makeup looks to further their portfolios and make them look gorgeous! Learn how I transform the models into beauties worthy of publication."
Your investment in your glam future is only $440 (Incl. GST) for a three hour makeup extravaganza and you receive 20% off all Iridis Cosmetics Makeup purchased on the day. Minimum class sizes apply, dates are negotiable. Contact Iridis for more information.
Model: Teaghan Bickerdike, wearing Iridis Smoky Eyeshadow Shades (Carbon, Latte, Rice) and Individual Lash-tacular® False Lashes, Hair & Makeup by Peta-Gai McLaughlin, Photography by j.e.t Photography, styled by Steph Mig of Mirror to Mirror.